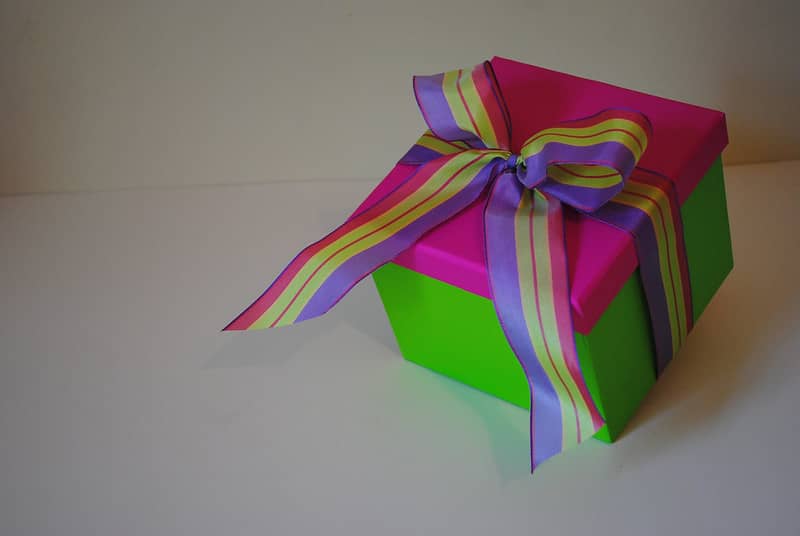 The Best Gifts for rucking are:
With the holidays coming up, you may know a friend or two who are really into rucking but finding the right gift for them may be a pain if you don't know much about the sport.
With that said, finding the right rucking gift does not have to be expensive since lots of people ruck on a budget.
1. Rucksack
Starting from the top and the most obvious, a rucksack is definitely a great go-to gift for a rucker. Maybe your friends' rucksack is falling apart or may just need an upgrade, its definitely a much appreciated gift.
Moreover, this specific model, the 5.11 Tactical RUSH24 Military Backpack is a great option to go for. It's considered to be a medium sized (37 litres) which is great because any larger than that (and with no hip belt) may be somewhat challenging to carry for extended periods of time.
Here are some important features that makes the RUSH24 a great choice for a rucksack:
| Feature | Feature Explained |
| --- | --- |
| Strong Material | Made from 1,050D Nylon making it abrasion resistant |
| Water Resistant | The 5.11 Tactical RUSH24 is reinforced with water-repellant coating. A water resistant rucksack is an important feature because you want to make sure you can ruck anytime and anywhere! |
| Adjustable Shoulder Straps | Adjustable shoulder straps are important to make sure that the rucker is able to ruck in proper form. |
| Compartments | This backpack has 29 different compartment to keep things and the weights organized. |
| Multi-use | This rucksack can be used for rucking and many other outdoor activities. |
2. Weighted Vest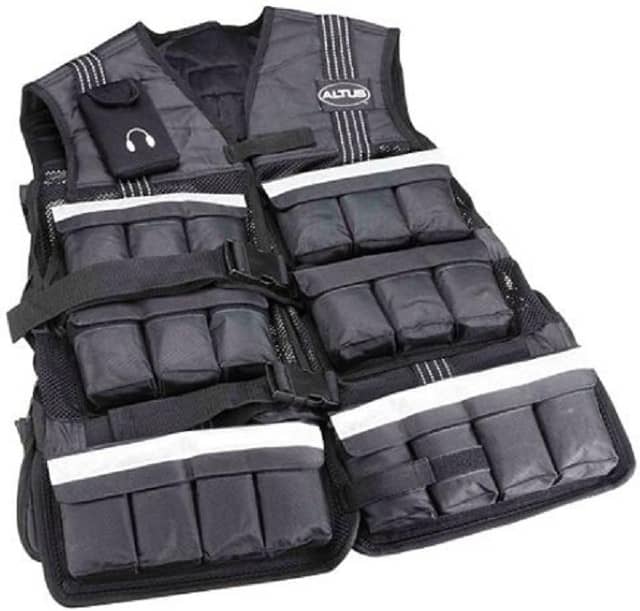 Some people want to ruck, but may have back problems or would like to alternate between a rucksack and weighted vest. This is because weighted vests have tons of benefits:
Better weight distribution
Easier to move in
Prevents potential back pain
Comfort
The runMAX weighted vest allows you to remove the weights and the material is durable. The size is very general so its hard to get wrong making a very safe and easy gift to give!
Learn more about weighted vests for rucking.
3. Rucking Patches
Rucking patches are definitely a good way to show that you've been through the pain of the ruck. Its also a great way to accessorize a rucksack.
4. Headlamp Flashlight
You never know when your friend(s) may be getting the rucking itch and therefore may choose to ruck at night. With that said, a headlamp flashlight keeps your friends safe at night and is a thoughtful gift.
The Foxelli Headlamp Flashlight (link to Amazon) comes with:
a long better life (up to 45 hours)
Waterproof
lightweight
Cheap
Durable
5. Hydration Bladder
A hydration bladder is used by a lot ruckers. This is because most ruckers training for a ruck event or for the military are typically trying to ruck for a specific distance in a specific time. Therefore they usually dont want to stop just to take out their water bottle. A hydration saves time and keeps the rucker fully hydrated!
6. Bandana Face Mask
People who ruck typically go on for a minimum of an hour or two. Whether the person you;re buying this girft for rucks in summer or winter the face badana helps the rucker cope much better.
In the summer, it can be worn as a headwear to keep the seat away and protect the face from the sun, wind, and dust.
In the winter, it can be worn as a headband, neck warmer, bandana, and cap. It's very soft and comfortable to wear. Moreover it can be used for a lot of different activities other than rucking that can make it a useful and thoughtful gift that'll actually be used! it can be used for:
Camping
Hiking
Fishing
Cycling
Motorcycling
Hunting
and most outdoor activities
7. Socks
Perhaps you can add rucking socks in those Christmas socks this year? jokes aside, the difference is definitely visible between everyday socks and proper rucking socks.
When you're looking for good rucking socks, the best kind are the ones that have proper compression, comfortable, and are made from Merino wool. Socks made from merino wool is crucial for rucking as they should be breathable during the summer heat and warm enough during the winter.
As previously mentioned, or as you may know from people who ruck, rucking usually takes a long time and being out there for hours on end take a toll on the feet. Good rucking socks can help ruckers cope with the long hours.
Here's our full list of the best socks for rucking.
8. Boots
Having the right boots on a ruck is key to longevity in the sport. There's nothing worse that dealing with the foot pain from a bad boot. That's why we highly recommend the Garmont T8 Bifida Tactical Boot.
It's made to withstand military use so it will definitely help with your friends' long rucks. Its durable, comfortable, and has outlets to regulate temperature and make sure that water and moisture is kept away from the foot to prevent blisters and keep the foot dry. Here's a full guide on how to avoid ruck march blisters.
If you're looking for other rucking boots, here's our full list of our best boots for rucking and our full review of the Garmont T8 Bifida Tactical Boot review.
9. Rucking Pants
Rucking pants are great for someone who rucks in different terrains. We tend to stick with pants for rucking as you never know what the terrain will be and if you need to keep your knees covered and protected.
Nevertheless, the prAna Zion Stretch pants are a good option. This is because they're:
Breathable
UPF 50+
Water Repellant
Easy to Roll-up
Company makes them so that these pants are eco-friendly.
Here's our full list if you're still looking for the best pants for rucking!
10. LED Collar For Dogs
Lots of people prefer to ruck with their dogs! Perfect opportunity to take the dog out for a walk and have a cool companion with them should there not be anyone else who is down to go out for a ruck that day.
A bightly lid dog collar can keep you and your dog safe when going out for those nightly rucks!