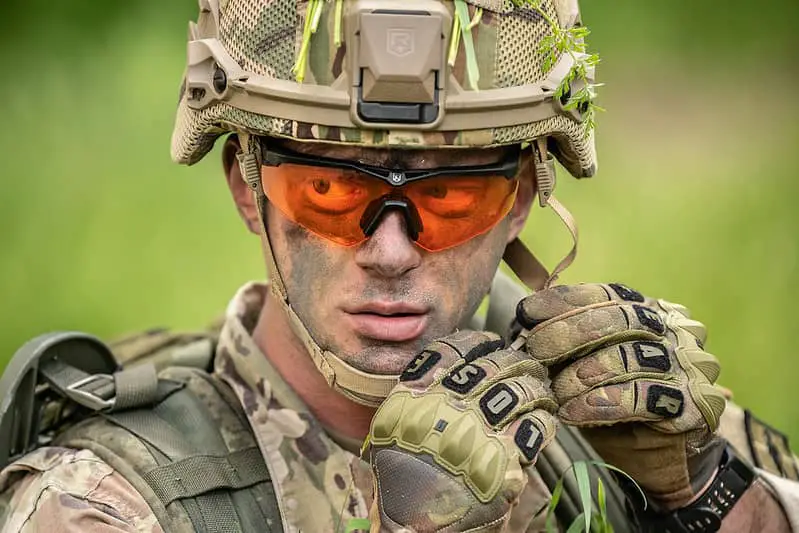 Simply put, AR670-1 is a list of rules of what is allowed and not allowed to be worn in the army. AR 670-1 also known as, Wear And Appearance of the Army Uniform and Insignia, outlines all uniform regulations.
These regulations are set by the Department of the Army and mandates the uniform for enlisted personnel of the Regular Army, U.S Army Reserve, and former soldiers (source).
The Department of the Army in Washington, DC set out new regulations on 26th of January 2021 that are set out to be in effect on 26th February 2021. AR 670 – 1 covers everything from head to toe.
Who does The AR670 -1 Regulations Apply to?
The AR670 -1 regulation applies to (source) :
Regular Army
Army National Guard / Army National Guard of the United States (unless otherwise stated)
Army civilians and veterans
Reserve Officers' Training Corps
Corps of cadets
Military Academy
Who does the AR 670-1 Not apply to ?
Chief of Staff of the army
Former Chiefs of Stadd of the army
What is the Purpose of AR670-1 Regulations
The purpose of the regulations is that army is a profession and a soldiers' uniform is part of that professionalism (source). It also helps to make everyone feel equal.
So whether you came from a wealthy background or a poor background, it no longer matters when you join the military since all soldiers start in the same level.
What do the AR670-1 regulations mean to you?!
Well if you came across this post, you most likely searched for AR 670-1 hoping to know what it means and understand how it applies to you. If you're part of the governmental/army organizations listed above, then you need to take these regulations into account before your enrolment.
If you're new to the military, you should be wary of certain clothing items you can or can't bring with you. The purpose of this post is to summarize some of the governmental documents in a more digestable format.
AR670-1 Fingernail Standards
Fingernails must be clean neatly trimmed, and tidy. Males are must keep it short so that it doesn't go beyond the fingertip. They are also not allowed to wear nail polish.
Females are not allowed to have the length of their nails extend more than 1/4 inch measured from the tip of the finger. Nail polish is allowed but only if is clear polish. As long as the nails look natural and professional then it is good to go.
Tattoos
Based on the AR670-1 regulations make it clear that the following tattoos are not acceptable and violations of these rules will lead to repercussions:
Extremist Tattoos
Indecent Tattoos
Sexist Tattoos
Racist Tattoos
Where Are Tattoos Not Allowed?
Head
Face
Neck
Below the wrist bone
Hands
Keep in mind that Soldiers can not be covered with bandages in order to comply with the regulations. Learn more at the full AR670-1 guide here.
What Things Can You Bring with you to the Army?
While the soldiers are given everything they need to eat, wear, and anything else to survive, some people prefer to bring their own things when they join the army.
The questions then becomes, what are you allowed to bring while still meeting the AR670-1 regulations?
Well what we know for sure and have covered on this site is that users are allowed to bring their own:
Rucking Boots
Rucking Socks
Rucksack
Leggings
1- Rucking Boots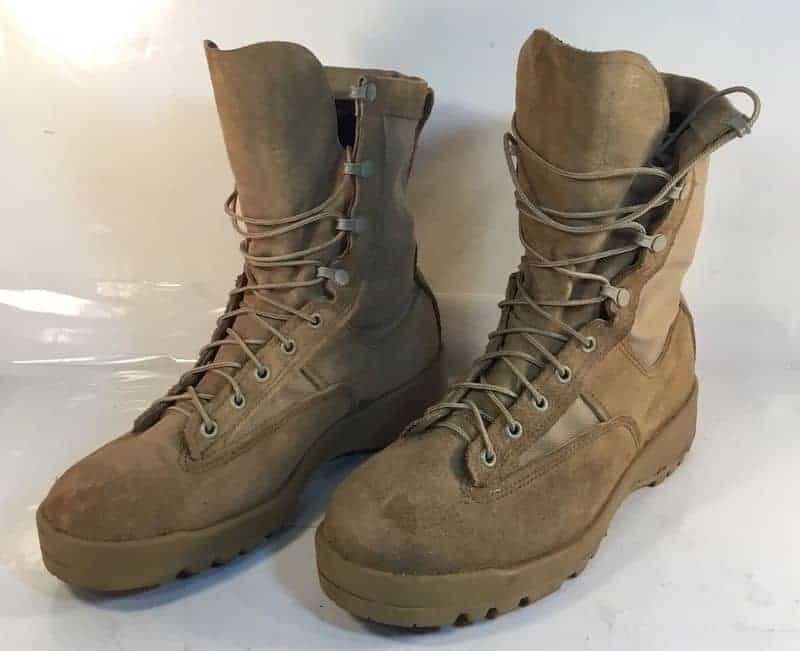 You're allowed to buy your own rucking boots and wear them in certain occasions. According to the DA PAM 670-1, there are two types of army issue boots given to soldiers: HW and Temperature weather (source).
Soldiers are allowed to wear commercial boots of their own as long as they are similarly to the military issued boots and are AR670-1 compliant, of course.
Check out more AR670-1 complaints boots or other rucking boots
2- Rucking socks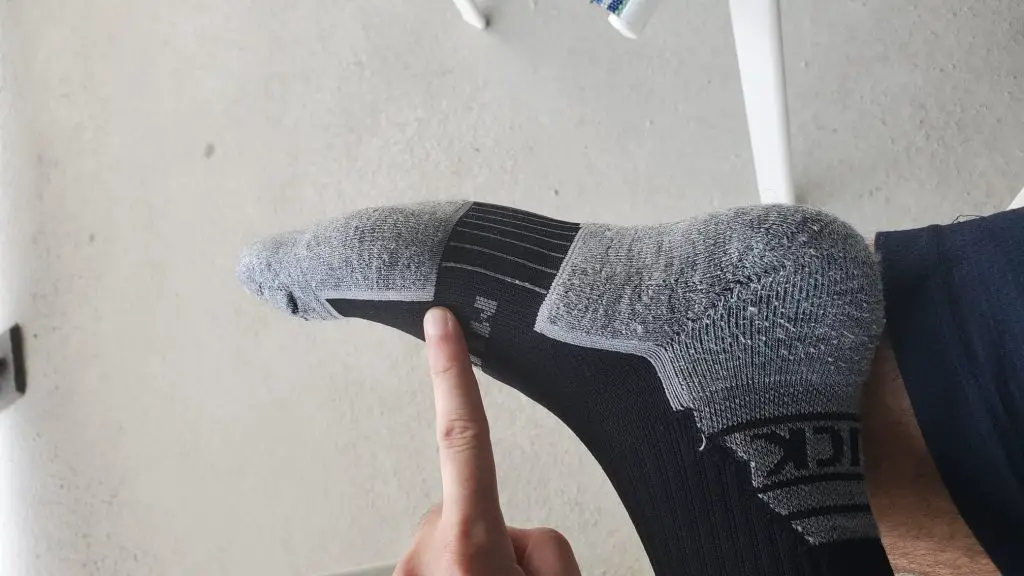 Commercial socks are also considered as optional wear / optional purchase items (source) and we definitely recommend good AR670-1 compliant socks when rucking.
Check out our list of the best socks for rucking
3 – Backpack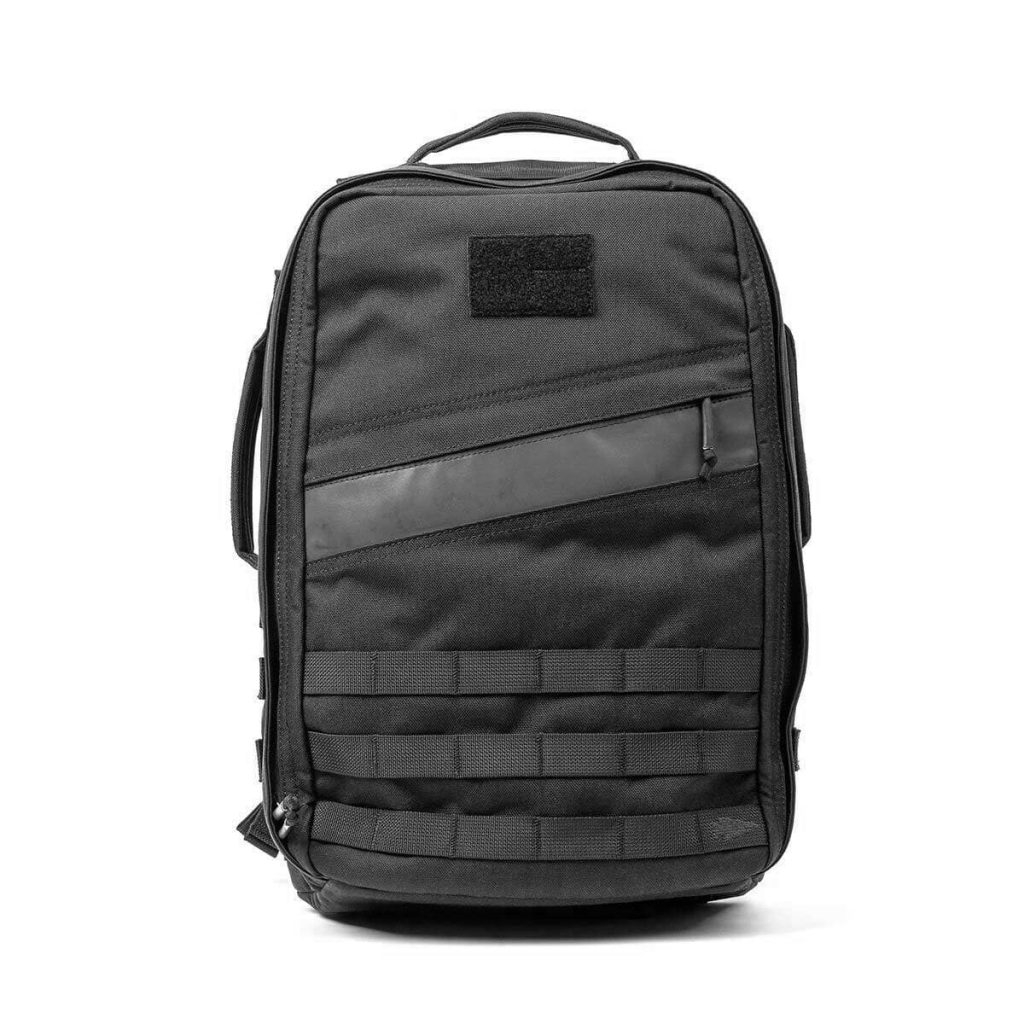 If you'd like to buy a "shoulder bag" or a bag that is strapped it must be black or match the colors of the camouflage patter of the uniform worn. Soldiers are not allowed to wear a one strap bag with the strap on diagonally across the body. Learn more about AR670-1 Backpack regulations.
Learn more about rucking backpacks
4- Leggings
During training sessions, you're allowed to wear black leggings under the physical fitness uniform shorts (source) as long as they do not have any logos and are plain black. Here's a Mens plain black legging that would would be AR670-1 for men.
Related Questions
1- How are suggested changes to ar 670-1 made?
Suggested changes are possible by sending comments and suggested improvements on the DA FORM 2028 (Recommended Changes to Publications and Blank Forms) directly to the Deputy Chief of Staff (source).
2- Difference between AR 670-1 & DA PAM 670-1
AR670-1 provides a general framework of the regulations. Whereas the DA PAM 670-1 is a pamphlet that provides clear examples and provides much more details about the AR 670-1 regulations. They both layout the regulations of the wear and uniform regulations in the uniform, except that the DA PAM 670-1 is more specific and provides specific examples.
3- What Happens if AR 670-1 Regulations are not met?
According to the Wear and Appearance of Army Uniforms and Insigna report, failure to meet AR 670-1 regulation may result in
adverse administrative action and/or charges under the Code of Military Justice

Ar670-1 Guide