The Garmont Men's T8 Bifida Tactical boot is a multi-terrain boot that offers comfort, protection, durability, and safety even under heavy load. It is suitable for both dry and moist climates, and its Vibram technology ensures its durable exterior and high-performance levels. This boot uses the best materials and technology for production available.
The Garmont T8 NFS is a lightweight, quick and waterproof tactical boot that provides comfort and protection in challenging conditions. It performs excellently under heavy load and is a perfect choice for missions that involve long-standing periods and continuous walking.
The Bifida and NFS have very closely-knit similarities while also being notably different in their ways. From their almost completely identical uppers to their various features like comfort, performance, breathability, and exceptional attention to detail in the design, both the Bifida and the NFS are definitely among the star performers of the Garmont T8 series.
For this review, we want to highlight the marginal differences between the Garmont T8 Bifida and the Garmont T8 NFS tactical boots and also point out one or two starling similarities they share. Without any further delay, let's get right into it.
Here's a full breakdown showing you the difference between the Garmont T8 Bifida vs NFS:
Garmont T8 Bifidia vs NFS Specs Breakdown
| Feature | Garmont T8 Bifida | Garmont T8 NFS |
| --- | --- | --- |
| AR 670-1 Compliant | Yes | Yes |
| Exterior Material | Suede Leather + 600D nylon | Suede Leather + 600D nylon |
| Breathability | Great | Great |
| Weight | 660g | 535g |
| Durability | 600D Nylon | 600D |
| Price | $123 – $155 | $80 – $155 |
| Where to Buy | Amazon (Link to Amazon) | Amazon (Link to Amazon) |
Garmont T8 Bifidia vs NFS Outsole
From the notable Garmont T8 series, the Garmont T8 Bifida excels at running, rucking, and climbing over uneven terrain. They are pretty durable and also lightweight. They feature unique lugs which are chunky in appearance and spread around the entire exterior of the outsole, wrapping around the toe and heels for that extra impact resistance.
The Garmont T8 NFS is built more athletic and designed for speed in various terrains, from muddy to water to dry terrains. The NFS stands for 'Need For Speed,' and it, without a doubt, lives up to its name. Its outsole is specially customized for quick rapid movement on every terrain.
The interior lugs of the Garmont T8 Bifida come in a random but unique design with circular and linear appearances. These lugs are very spongy, and their rubber provides a firm grip that ensures balance regardless of the terrain.
In contrast, the Garmont T8 NFS lugs are considerably reduced with cleat-like thread appearances. Their lugs are lean, spaced apart, and are dotted with micro threading.
In length, the heel of the Garmont BT8 Bifida is longer compared to the Garmont T8 NFS, and they also have heavier denser lugs. However, both are capable of heavy lifting, which is a testament to their unique and intricate quality designs.
Differences Between Garmont T8 Bifidia & NFS in Weight, Wear, and Comfort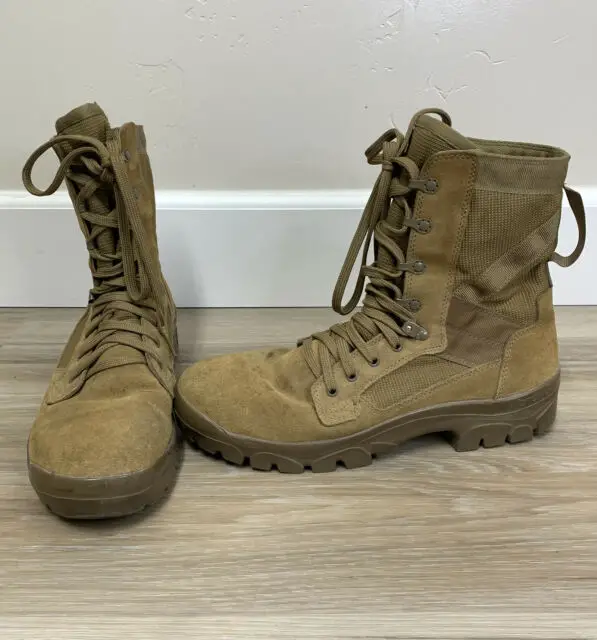 The Garmont T8 Bifida and the Garmont T8 NFS Boots give good comfort and fit very well. However, in terms of weight, the T8 Bifida surpasses that of the T8 NFS and is comparably more comfortable.
On the other hand, though slightly heavier, the Garmont T8 Bifida boots appear to give a better fitting and sturdy feeling. They are the preferred option for their robustness, sturdy and durable appearance.
In conclusion, the Garmont T8 NFS Tactical boots are considerably lighter than their Garmont T8 Bifida counterparts. Both are preferred for the different feels that arise from that noticeable dissimilarity in weight.
Differences Between Garmont T8 Bifidia & NFS in Grip and Traction Performance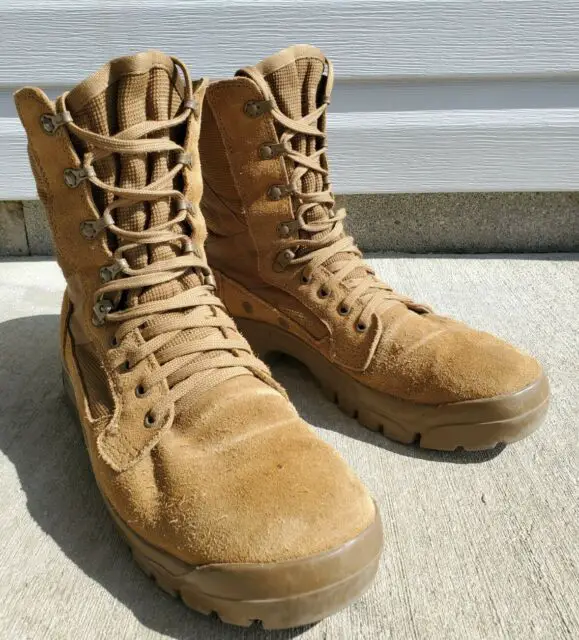 The T8 Bifida and T8 NFS boots do excellently well on dry terrains. But, the Garmont T8 Bifida has an edge here due to its broader lugging. On dry surfaces, the T8 Bifida's wider and slick threaded lugs are a match made in heaven, while the T8 NFS is no slouch on dry surfaces either. However, the Garmont T8 Bifida is more secure and has a better grip. The Garmont T8 NFS' thinner and wide space lugs offer less cumulative potential slip protection.
Both boots are almost identical in grip and traction performance on wet terrains, but the Garmont T8 Bifida fares marginally better due to its additional surface area and deeper lugs.
Differences Between Garmont T8 Bifidia & NFS in Rucking and Running Performance
Running on different terrains, both boots provide excellent performance. They provide stability and support combined with impact resistance, protecting the feet from impact forces and strain. Here, the Garmont T8 NFS Tactical boots showed their spark as the better option for running and rucking.
With the unique featherweight outsole design of the Garmont T8 NFS, running is seamless and very enjoyable. Coupled with their significant light characteristics, they are very stable and firm while enhancing the ankle and foot's swift movement by providing that unique lightweight freedom. In comparison with the Garmont T8 Bifida, they appear to be made for speed.
Differences Between Garmont T8 Bifidia & NFS in Trail Performance
When you put both boots on a trail for a test run, the Garmont T8 Bifida's lug grips the trail and gives excellent traction. However, it is likely to harbor organic residue underneath the outsole over time, thereby reducing performance.
In contrast, the Garmont T8 NFS boots move more efficiently on the trails and have a good grip. Unlike the Garmont T8 Bifida, the Garmont T8 NFS boot will hardly gather organic residues underneath the outsoles due to the lug spacing. Thus, this boot maintains its performance even after prolonged periods of use.
Similarities Between Garmont T8 Bifidia & NFS
The similarities between these two outstanding boots come in a bunch. They are both highly durable with great stability and protective qualities. Their uppers are made from suede leather. Both possess ventilation holes on the interior sides of their arches which provide air circulation and breathability. Their angle grips are both made from breathable DD Diamesh, and every part of the boot is double stitched for added reinforcement.
Additionally, they make use of zero optical refraction hardware that provides support and solid lacing. To reduce the pressure on the boots during use, they both possess 8mm laces. These boots' comfortability and stability are second to none, thanks to similar injected molded footbed cup systems in the well-designed insole. With these numerous and almost completely identical similarities, one would find it challenging to choose between them.
Final Thoughts
hese boots provide a full array of features that guarantee comfort, stability, speed, performance efficiency, and so much more. When you successfully circumvent the daunting task of choosing between the two, you can be rest assured that whichever you end up with will be a solid choice and satisfy your needs no matter the situation.