The Carrion 65 Litre is a lightweight spacious rucksack with 65 litres of storage capacity. It's packed with all the essential features you need for rucking, hiking, and backpacking. We've reviewed all the features of the carrion 65l rucksack for you to see if it's the right rucksack for you.
Carrion 65 Litre Rucksack Features
1. Padded-Airmesh Back
2. Adjustable-Ladder Lock
3. Load-Balance Adjusters
4. Rain Cover
5. 65L Capacity
6. Hydration-Bladder Compartment
7. Built in Hip Belt
Padded-Airmesh Back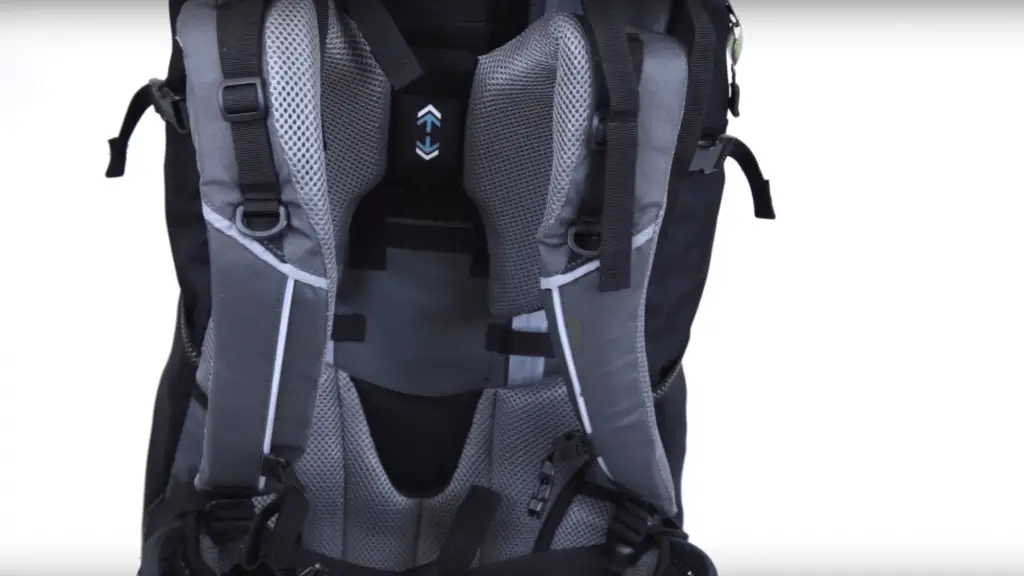 Its padded airmesh is soft and breathable. This integration provides comfort due to it being adequately raised and contoured, causing your back and shoulders to be pain-free.
Breathability is key when choosing your rucksack. The Carrion 65l has a purposely designed dent in the middle of the back of the rucksack. This directs airflow to your back, creating ventilation and prevents back sweat as much as possible.
After wearing an unventilated backpack for a while, it may start to stink from constant accumulation of bacteria born odor caused by constant sweat absorption. This rucksack is designed for longevity.
Adjustable Ladder Lock Back System
You can easily adjust the straps in order to fit your height to get maximum support. This well-structured feature allows you to have proper posture and thus keep potential back discomforts at bay.
Posture is key when hiking or rucking, some people tend to hunch forward when the weight is too heavy, which typically leads to lower back pain.
Therefore, we strongly recommend that you adjust the back of the rucksack so that bottom of the rucksack is high enough to be carried above the waist and hips. Keep in mind that the hip belt is there for a reason, to be around your hip! So if you find yourself wrapping the hip-belt above or below your hip, you may want to adjust the ladder lock back accordingly.
Load-Balance Adjusters
This model distributes pressure evenly due to its adjustable tension straps on the hip belt. The back of the rucksack can be closer to your body, which helps to maintain proper posture, as well.
Check out our top 15 tips to learn how to ruck where dig deep into posture and preventative measures you can take to avoid unnecessary discomforts of rucking which can be applied to hiking!
Rain Cover
Waterproofing is big when it comes to choosing the right rucksack. Fortunately, the carrion 65l comes with a rain cover, which is present in a concealed pocket at the bottom. You can fold it out to protect your rucksack right away when it rains.
Capacity
The Carrion 65l rucksack holds up to 65 Litres, it's in the name, But what does that mean for you and why should you care? Well, in our books, this is considered to be a large rucksack. Meaning its size makes it a multi purpose rucksack. You can use it for both hiking and rucking.
Rucking – If you're using this rucksack for a workout, the storage capacity is more than enough to add as much weight as you want for added resistance. Learn more about what you can put in a rucksack for weight. 
Hiking – If you're hiking for a few hours, even for a full day, 65 litres is more than enough. You can actually fit enough things to help you last up to around 5 or 6 days in the outdoors.
If you're looking for a rucksack to last you for 7 or 8 days in a hike or when camping, check out our review of the Carrion 80 Litre Rucksack.
Hydration-Bladder Compartment
When you are rucking or hiking, hydration is vital. The carrion 65l comes with an essential hydration bladder compartment. There is a slot on the side to have fast access and thus make your journey even more pleasant.
Hip Belt
A hip belt is a must. Whether you're rucking or hiking, the hip belt helps you keep the rucksack closer to your back which is key for maintaining proper posture. It also ensures that the weight is distributed evenly across your body, elevating stress on your shoulders.
Here another review by Get Milo a Life