Altama Jungle PX 10.5 Boots
Safety Features (Anti Penetration Board)
9.5/10
Pros
Durable
Slip Resistant
Breathable
Anti Penetration Board
Practical for all terrains & travel friendly
Cons
All the extra features may not be relevant for regular everyday rucking on the same terrain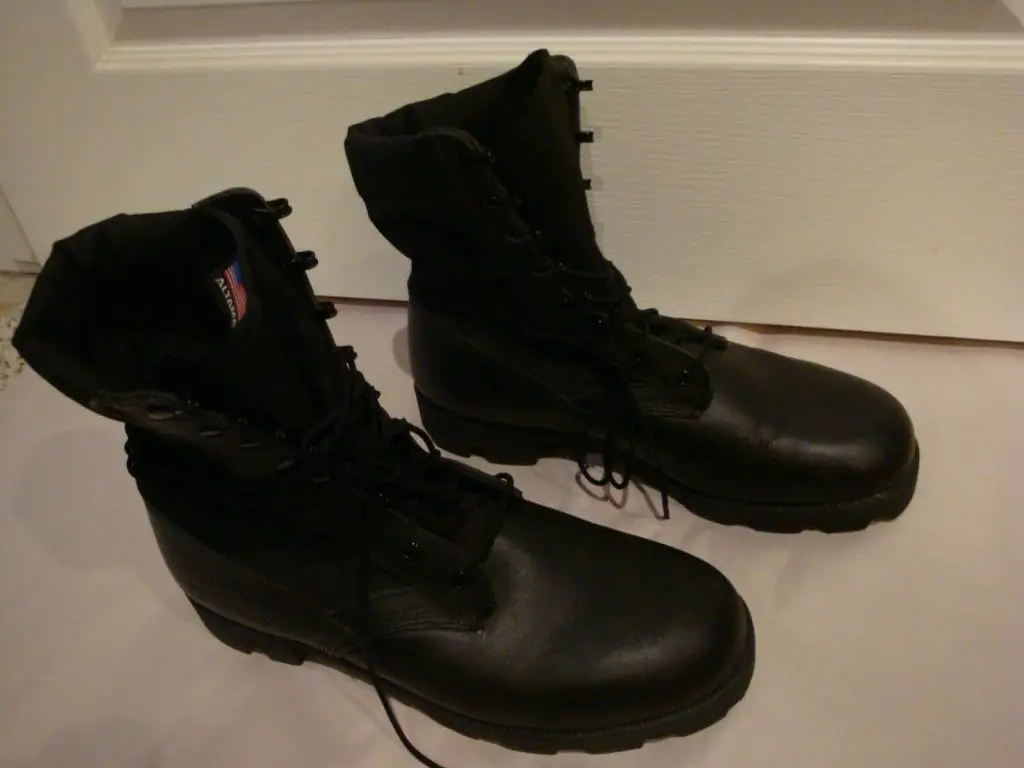 The Altama Jungle PX 10.5 is built for comfort, protection, and active mobility regardless of the terrain.
Light-weight but extremely resilient, it is designed to suit the various peculiarities and challenges that come with ground-travel in tropical areas.
Fast dry in Wet Environment
The Jungle PX is fitted with non-metallic drainage vents that ensure the footwear dries fast, right while walking. 
An in-step mechanism forces water out of the boots through the vents, while the 1000 Denier Cordura material ensures no moisture is trapped.
This dual-process eliminates the danger of infections from moisture-associated conditions like mildew or rot. Thus, keeping your feet safe in prolonged use. 
This also prevents ruck march blisters that can be painful and hinder your performance.
The Cordura material itself is breathable, increases airflow, and loses water faster than it can absorb it. This is very important, especially in unpredictable topographies and countrysides.
Whether you are trudging through a swamp or walking on dry ground, the sturdy but light-weight design of the jungle PX will make it almost impossible for you to feel the difference. 
This will make your life much easier when you're rucking for long periods of time and prevent slowing you down when walking or rucking in different terrain.
Durable
The Jungle PX 10.5 comes with full-grain leather that makes it moisture-resistant and long-lasting. This is further reinforced by the 1,000D Cordura, high tenacity nylon constructed with six filament fibers.
The combination of high-quality leather and Cordura gives the boots a long life-cycle that is not affected by abrasion, wear or tear. The fabric is amazingly resilient and can cope with tensile stress that many other outdoor shoes will fall apart under.
The Tan and Coyote variants of the Jungle PX have a thermal barrier that keeps them going even when exposed to fire or heat from hot surfaces.
This is key when rucking or using these boots for unknown missions or hot climates.
Altama has a long-standing history of producing military footwear for the United States, and each boot is built to survive all kinds of outdoor conditions.
Check out our full review of the Altama Foxhound SR8′ Boots which is made for hot climates if that's your priority.
Anti-Penetration Board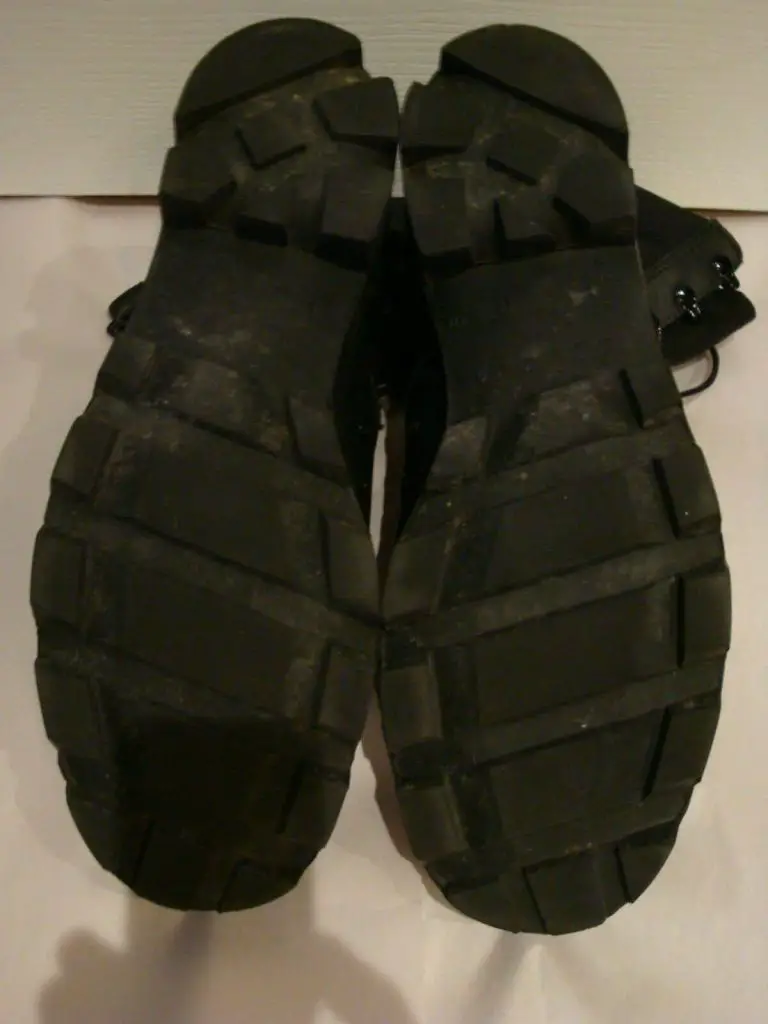 One of the risks of rucking and the outdoors is the possibility of common rucking injuries from punctures and cuts from sharp objects. However, the Altama Jungle PX comes with a Lenzi anti-penetration board to keep your feet safe. 
The board is non-metallic, making it easy to pass checks at the airport without removing your boots. It is also pre-treated with ceramic, while the insole is cushioned with polyurethane and easily removable.
This is great if you have your own rucking boot insoles that have taken shape to your feet already. If you're looking of other options, check out our top list of the best boot insoles for rucking.
The black model of the Jungle PX, however, comes with steel plates. This boot is designed to be used in terrains where the chances of stepping on or being injured by sharp metallic objects are high. The anti-penetration board helps the soles to last longer and boots to stay in good shape.
Slip Resistant
The ASTM F2913-11 is a standard method of testing for the dynamics of the coefficient of friction. This is an essential determiner of slip resistance in footwear under different conditions.
The Altama Jungle PX meets this requirement. Thus, it guarantees a steady grip and balances irrespective of whether the surface is dry, wet, or slippery.
In plain english, all this means is that these boots are highly slip resistance and have been tested to the highest standards.
This makes the transition into a new environment fast and automatic, preventing injuries due to slips or trips. The easy to polish heel and toe of the Jungle PX also makes the task of keeping dirt and debris off your boots, a relatively simple one.
Final Thoughts 
The exceptional features of the Altama Jungle PX makes it an all time go-to boot for rucking and other outdoor activities making a great multi-use boots.
If you need something durable, comfortable, fashionable, and still totally worth every penny, then the Altama jungle PX is a great choice for you.
If these are not the right choice for you, check out similar rucking boots we've reviewed.