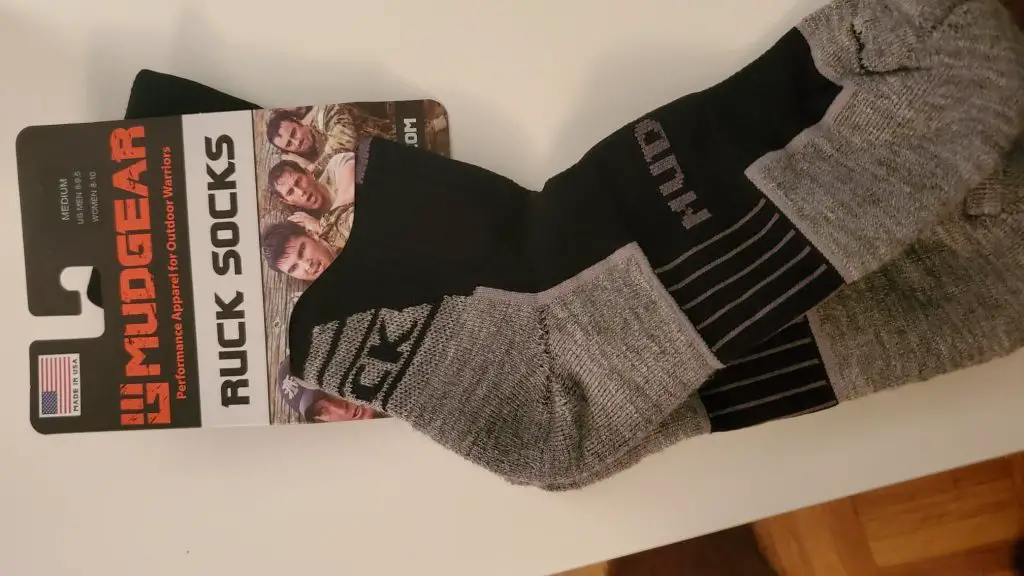 We recently tried out the Mudgear Ruck Sock and put it to the test by using them on a few rucks. In this post, we'll look into some of the things we liked about them and some areas of improvement.
Before we get into it, keep in mind that we avoided wearing rucking boots and instead chose to wear regular running shoes to avoid confusing the comfort features of the boots with the Mudgear Socks.
What We Liked About The MudGear Ruck Socks
Height of the sock
The socks' height were great! just long enough so that if you were wearing your rucking boots, there would be no friction between the collar of the boots and your leg.
Padding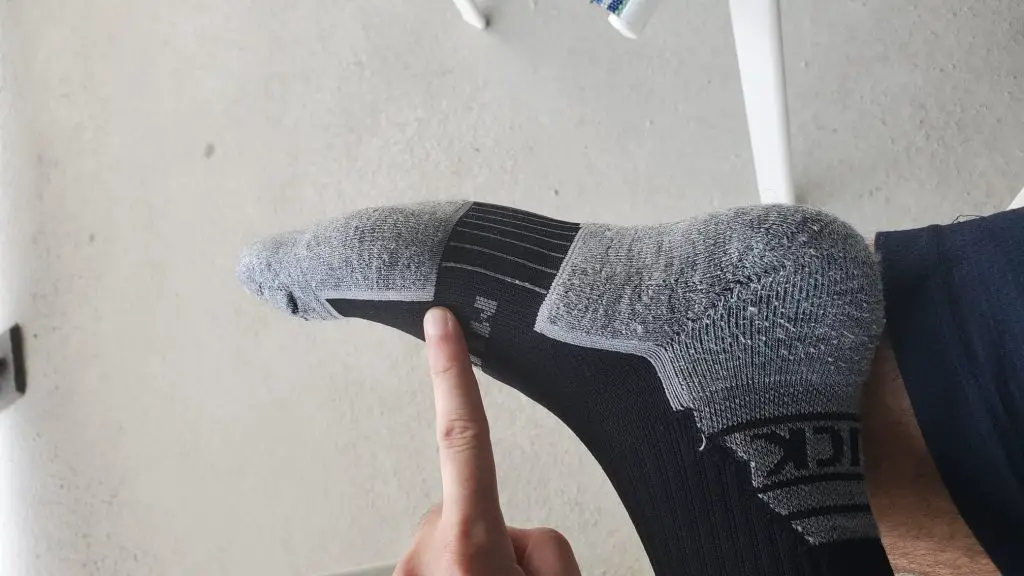 This was our favorite part. This is what truly makes it stand out from the rest. The dedicated padding built in the heel area and the upper part of foot are very comfortable. There is no way you're putting these socks on, and not notice the comfort of the padding.
Perhaps we noticed it more wearing the running shoes instead of the rucking boots, since rucking boots are built to be really comfortable in the heel area. With that said though, the padding was certainly an added bonus.
When rucking, you really need to make sure that you have proper padding and comfort to avoid having to put 2 pairs of socks.
Small Company
Mudgear is a small company focused on selling OCR (Obstacle Course Racing) Gear. They happen to also sell rucking socks as some of the features of good OCR socks make for good rucking socks (that's what we think at least).
With a small company comes great customer service. We were in contact with them and their response was very prompt and their customer service peeps seemed pretty friendly. That was an added bonus
Compression
As you can tell, these socks were tight. We honestly think we should've worn a bigger size because these bad boys held on pretty tightly.
You might want to take that into account should you get these socks.
Quality
So far so good. As mentioned numerous times on RuckForMiles, Good rucking socks must include merino wool, and this is definitely the case here.
If you're actually in a Obstacle Course Race (OCR) and are constantly running, on the move, and actually require agility; these socks are literally the perfect choice.
Oh and we found the beer sleeve a pretty thoughtful addition to the order!
What Could Have Been Improved?
While wearing these socks, we did feel that the breathability could be improved. In no way were our feet sweating, these socks are actually breathable, but we were looking for more breathability.
Final Thoughts
Do we recommend these socks? Yes! They tick all of our boxes for whats needed in rucking socks. It's made from merino wool, have proper compression, and the padding in the heel and toe areas are great.
Moreover, their customer support team have been really quick to respond to my inquiries.
Disclaimer: We were sent these socks to review, however the review is 100% our opinion.