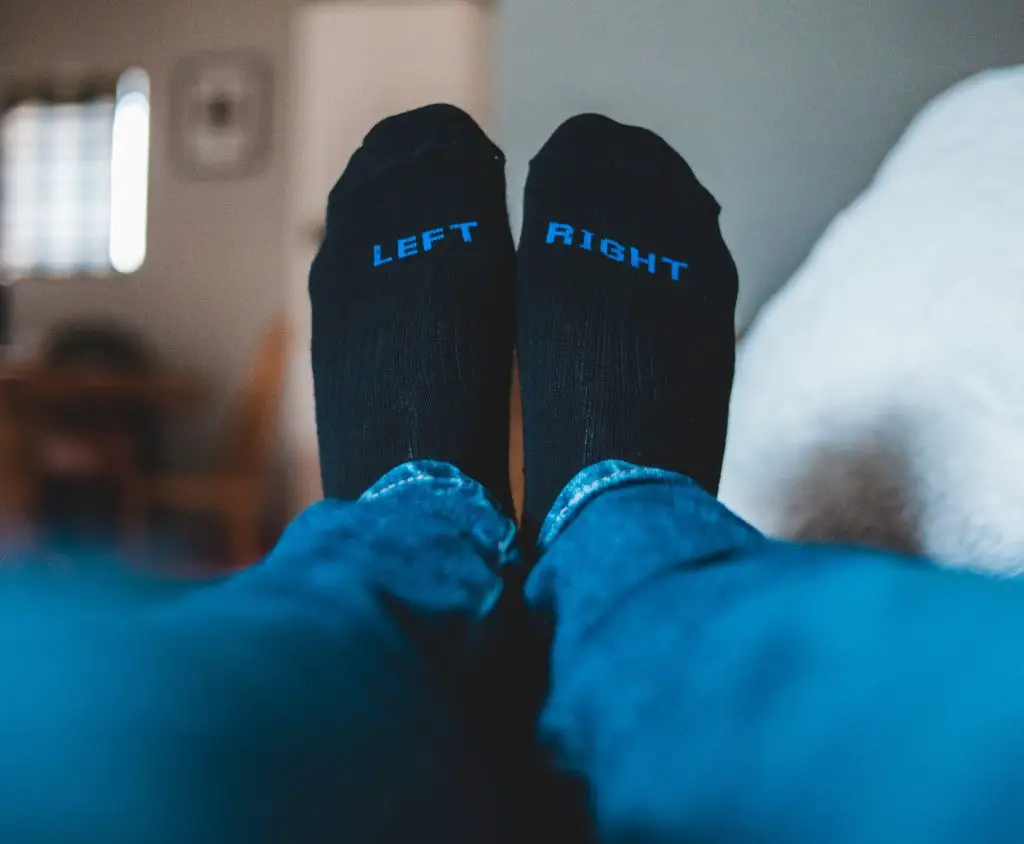 The impeccable Fox River military socks, made from polypropylene, nylon, and spandex, with polypropylene being the predominant component, are well-known rucking and military-approved socks. The intricate combination of its fabric type, outstanding scentry technology, good memory, and urfit system makes it a go-to sock for rucking.
The Darn Tough Extra Cushion sock is nothing but excellent. This Merino wool sock offers nothing short of comfort, warmth, and durability and is a more popular choice in the military.
Although the Fox River and Darn tough military socks each have peculiar qualities, they have quite a few significant similarities and differences that you may want to take note of. Here, we shall mention a few notable ones.
Differences Between the Comfort of  Fox River vs. Darn Tough
Regardless of how aesthetically pleasing, durable, or expensive a sock is, comfort will always be every Rucker's major priority when choosing suitable rucking socks. The Fox River Wick Dry military mid-calf socks generously meet this need. Its soft water-repelling fibers gently wrap around the feet to give an all-day comfortable feel on all terrain types.
Check out the Fox River socks on Amazon (link to Amazon)
In addition, its wick-dry technology contributes to the undeniable comfort by consistently keeping the foot dry, friction-free, and blister-free.
Learn more about preventing rucking blisters if that's one of your main concerns.
There's also some extra padding at the heel and shin to reduce pressure and foot fatigue.
In contrast, the Darn Tough extra cushion sock is much thicker but isn't as comfortable. These merino wool-laden socks come off as bulky and may make your feet more uncomfortable if the boots worn are tight. However, its thickness serves as an insulator and gives adequate warmth when hiking or rucking in cold or wet weather.
In summary, the Fox River's fabric components and its in-built wick dry technology makes it outstandingly comfortable, prevents moisture build-up, and keeps the feet blister and disease-free. It also has a micro polymer saline technology that rids odor even after several days of use without laundry.
The Fox River does better in terms of comfort and breathability compared to the Darn Tough because of its features. However, the Darn Tough offers better warmth and cool during winter and summer, respectively.
Differences Between the Grip and Durability of Fox River vs. Darn Tough
Although the Fox River is an all-time go-to sock, its grip on the calf is a drawback. Its elastic is quite firm but may not hold long before it begins to slip down to the ankles during use.
However, its memory-knit construction allows it to retain its shape after laundry and even after years of use.
On the other hand, the Darn Tough fits very snugly to the feet and the calf as well. Its sturdy elastic support keeps it firm on the calf throughout its use, thereby preventing falls to the boot while ensuring protection and warmth to the calf too.
Check out the Darn Tough socks on Amazon (link to Amazon)
These specially designed elastic wraps and compression points provide the feet with ample stability, cushioning, and support to prevent strains, splints, and stress. The durability of these socks is its primary selling point because it is Darn tough! It can last years without losing its shape or function.
To sum up, the Fox River gives a personalized, snug fit to the feet and retains its shape even after laundry and months to years of use. However, when it comes to grip and durability, the Darn Tough is a better pick. Its taut elastic wrap and compression features keep it firm all through its length and throughout its use.
In addition to its outstanding durability, the Darn Tough brand offers a lifetime warranty on its socks, allowing its users to enjoy its benefits for as long as they want.
Similarities Between the Fox River and Darn Tough
The Fox River and Darn Tough socks have some significant differences but also have some striking similarities. Both socks are suitable for all weathers and have fast drying capabilities.
They retain their shape and most of their unique features even after laundry and long periods of use—they both possess nylon and spandex components which contribute to their outstanding qualities.
Final Thoughts
The Fox River and Darn Tough socks are superb choices for persons in the military and ruckers who need a befitting pair of socks to use. They give comfort, are durable, fast-drying, and breathable. However, when it comes to maximum comfort and breathability, the Fox River military sock is your best bet. The Darn Tough Extra Cushion socks, on the other hand, fit more snugly and is more durable.